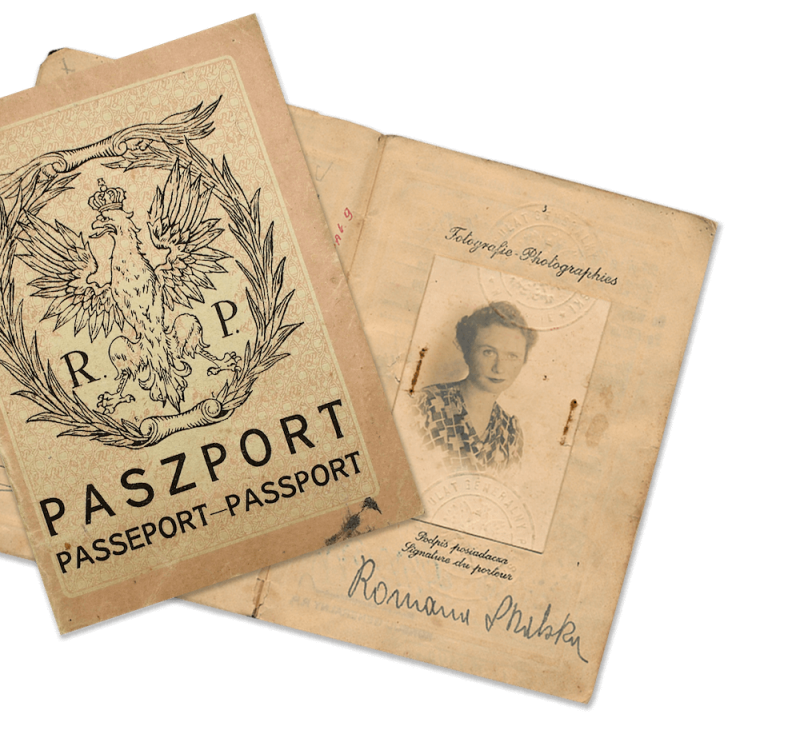 A search that
spans 30 years

…and 5 continents
Corinne, the daughter of a World War II refugee, searches for the truth of her family's Polish past. Uncovering Jewish roots, she is pulled into a complex journey revealing startling revelations that force her to face the patterns of hiding and secrecy that have profoundly affected her life.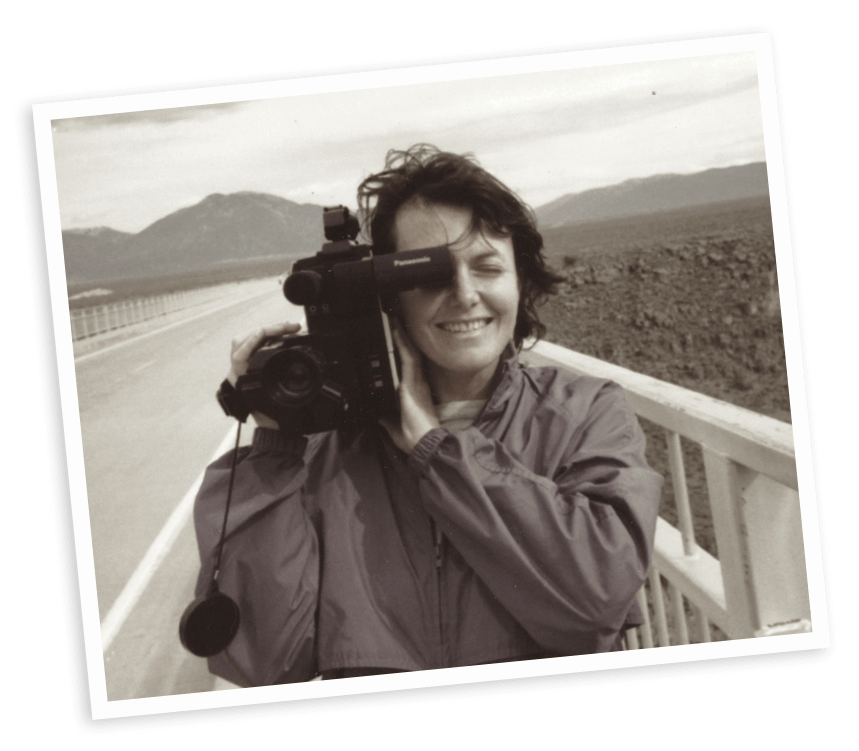 Michał Oleszczyk | RogerEbert.com, Cineaste
"Safer in Silence is as patient in its method as it is poignant in its emotional impact. A work of deep humanism, careful inquiry and genuine examination of one's own identity."
Written, Directed, and Produced by Corinne Niox Chateau
Editor: Milenia Fiedler
Super 8 film footage from Niox Chateau family archives.
VHS, Hi8, and digital video footage shot by Corinne Niox Chateau and Bryan Hickey
Additional cinematography: Sławomir Grünberg
Post Production: Di Factory/Warsaw, Poland
Post Production Producer: Jędrzej Sabliński
Post Production Assistant: Klaudia Karczmarek
Digital Color Grading: Hanna Rudkiewicz
Music from: Sonoria Music Library/ Warsaw, Poland
Music Supervisor: Kasia Figat
Sound Post Production: Aeroplan Studios/ Warsaw, Poland
Supervisor Sound Editor: Krzysztof Owczarek
Project Manager: Dominika Orszulak
About Director
Corinne Niox Chateau was born in New York City, a first-generation child of a newly immigrated French father and Polish mother. After first studying a year in Europe, Corinne attended Barnard College. Following her dream to become an actress, Corinne studied with acting gurus Stella Adler and Lee Strasberg, and was honored to become a lifetime member of the world-famous Actor's Studio. As an actress, Corinne appeared in feature films, television, on and off-Broadway and regional theater. She worked with renowned directors such as Elia Kazan and Arthur Penn, and appeared with Katherine Hepburn, Anne Bancroft, Ellen Burstyn, Shelly Winters and others.
Corinne and her husband, after deciding to adopt a baby boy from The Republic of Georgia, became entrapped in a politically motivated moratorium on international adoption. Her book, "The Road to Cali", chronicles the agonizing day-by-day struggle to save their child. She further developed the story into a One-Woman Show, Abandoned, and later a full-length play, "The Sun Shines East", which received outstanding notices in its premier production in New York City.
Corinne studied directing at NYU Graduate Film School and is a Directing Fellow at the American Film Institute. "Safer in Silence" is her first feature-length film, which she has written, directed, and produced. After completing post-production under lockdown in Poland, it is currently entering into international film festivals, and has thus far been an Official Selection at well over a dozen international festivals and has been honored with several awards and nominations, including the Best Story Award at the East Europe International Film Festival.